Land of Trees and Marshmallows
Jul 28
♪♫Human/Troll music? Interesting...♪♫
Jul 24
6U6
(via ineedathneed)
Jul 20
Anonymous asked: What kind of wildlife is on your planet?
♪♫Wow, how am I even supposed to answer this?♪♫
*BB shrugs*
♪♫There's all sorts!♪♫
Jul 07
Anonymous asked: Good Evening. I Don't We Introduced Ourselves Properly. My Name Is Kanaya Maryam And Just Like You, I'm A Jade Blood. It Is Nice To Meet Someone Who Has The Blood Color As Mine. I'm Hoping We Can Get To Know Each Other In The Future.
♪♫Oh, hey! I didn't know there were any other jade bloods out there~!♪♫
♪♫…well, there had to be, someone has to be with the mother grub, but I never ran into anyone, so…♪♫
♪♫Anyway, hi! Please to meetcha, Kanaya~♪♫
Jul 01
Anonymous asked: Glub glub! ) (ello t) (ere! My name's Feferi Peixes. It is so exciting to meet a new friend. I ) (ope we can be good friends 38)
♪♫Hello~!♪♫
Anonymous asked: WHO W4S YOUR 4NC3STOR? 1 B3T H3 W4S COOL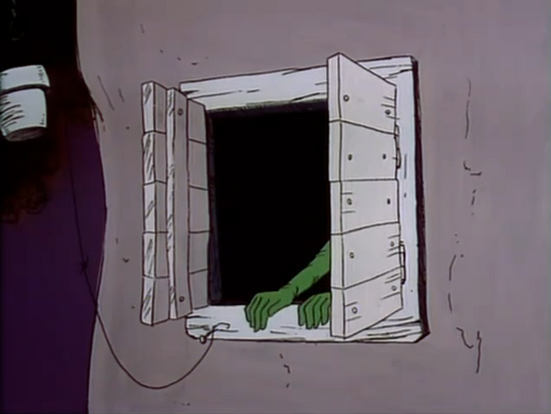 ♪♫He was the COOLEST♪♫
Jun 30
catcherinthewhy asked: is talking like ur singing a typying quirk duuudeww?
♪♫Duuuuuuh♪♫
Jun 29
Anonymous asked: :33 < *ac chuckles at the sight of once-lurr with her hat*
♪♫How do I look?♪♫ *twirls*
Anonymous asked: H3Y ONC3-L3R WH4T DO3S YOUR LUSUS LOOK L1K3? JUST CUR1OUS
♪♫Like this!♪♫
(art by averyniceprince)
ask-the-rainbowdrinker asked: Hello Mister Once Ler How Are You Doing
♪♫Hello~!♪♫
♪♫I'm doing very well, thank you~♪♫